Filtering messages
Filtering is applied on messages after they are loaded. Therefore QueueExplorer must load all messages first, even if they are not matched by filter.
Filter row

Row between column header and message rows can be used to filter by any visible column. Filtering is performed as you type, and matches any field that contains entered text. You can use '%' as a joker, to match any number of characters.
Current filter is displayed on the bottom of panel. It can also be used to remove current filtering.

Auto filtering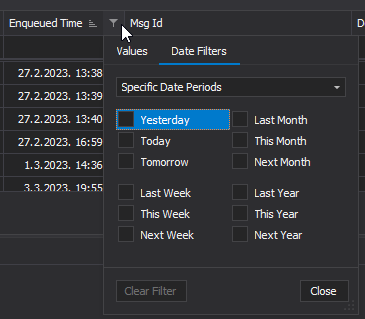 By clicking on right top corner of column header, user can see list of automatic filters available for this field.