Connect to Azure Service Bus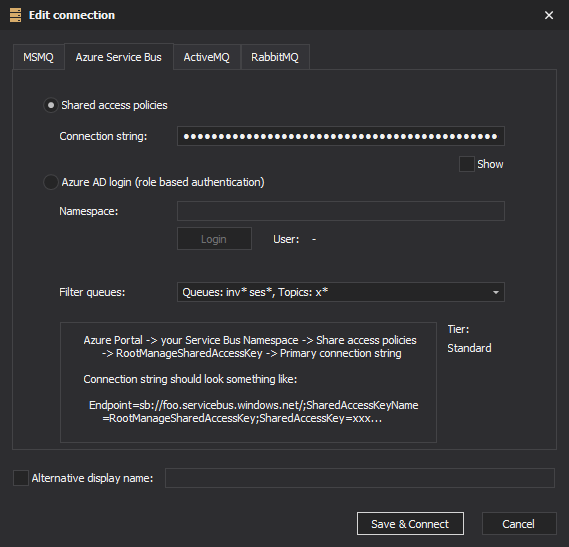 QueueExplorer can connect to Azure Service Bus namespaces. Older "Service Bus for Windows Server (Service Bus 1.1)" is not supported.
In order to connect to Azure Service Bus go to Azure portal, open namespace you want, go to "Settings/Shared access policies", and copy connection string from there.
Because finding out namespace tier (Basic/Standard/Premium) requires Azure Active Directory permissions, currently you have to provide service tier when creating a connection. This can be changed after connection is created.