QueueExplorer Window
QueueExplorer consists of multiple panels, which can be rearranged or temporarily hidden using docking panels.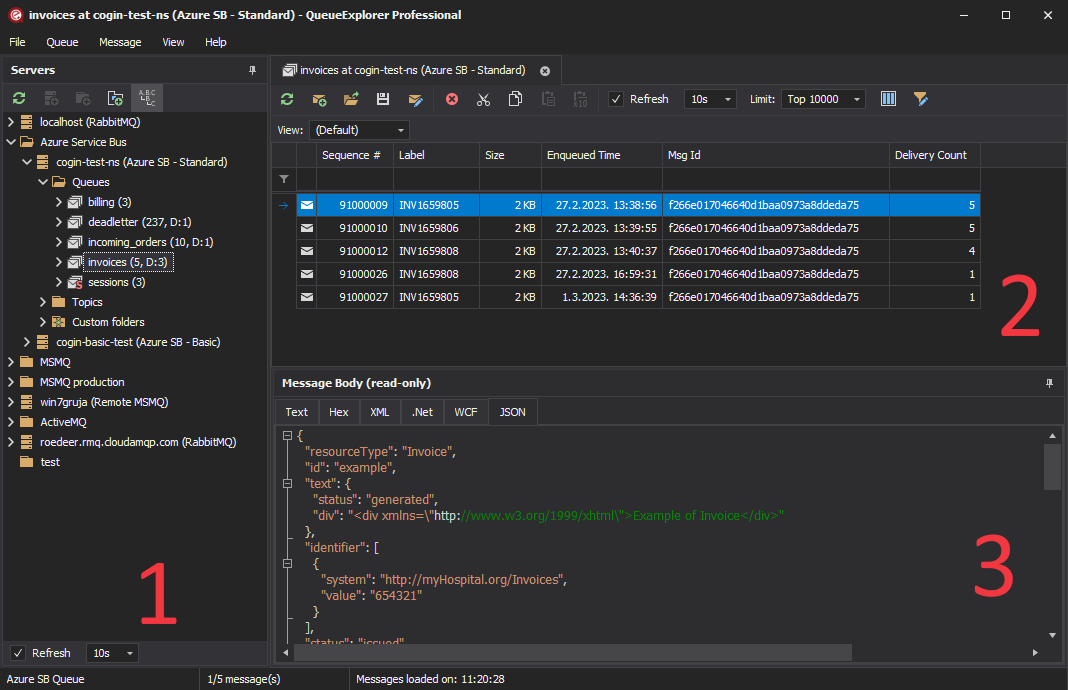 Server tree (1)
Left part of QueueExplorer's window displays servers, their queues and other objects, and groups. Groups allow you to organize connections.
Message preview (3)
Displays preview of currently selected message - body, extension (MSMQ), etc.
Queues list
List of queues belonging to a current node in a tree. For instance if you select "Private queues" this list will display all private queues. See Working with queues.